CSBE Shaders Official V1 Texture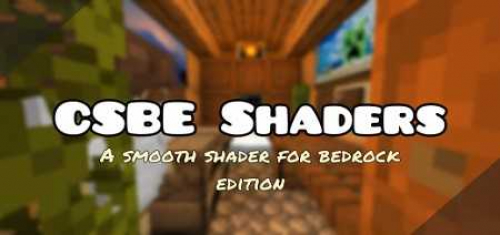 If you're looking for a shader that won't make drastic changes while still being vanilla, then install CSBE Shaders. This build will make your playful world sharper, add shadows and reflections in water and other blocks, and add realism to natural objects.

This shader has two versions, one of which is simplified and suitable for users with weaker devices. And the second is more advanced and requires a device with a powerful processor. Thus, any user will be able to enjoy a high-quality game and at the same time not lose performance in the gameplay.

Ultra Version:
Visibility underwater.
Realistic sky with clouds.
The sun will resemble the real ones.
The night sky looks as natural as possible.
Relief blocks.




Performance version (simplified):
Pixel clouds.
The moon and sun have a cubic structure.
The night looks lovely in vanilla style.




Both versions will have:
Qualitative natural phenomena (fog, rain).
Updated inventory.
Changed the background of the window when loading the world.
Beautiful scenery of the Nether dimension and End Cities.
Added shadows for trees.
Nice lighting in orange color.
Coordinates in the game are now displayed in a new font.




Watch the video preview before downloading to make sure the quality of this shader is high:
CSBE Shaders Official V1 Texture