Saturated Texture Pack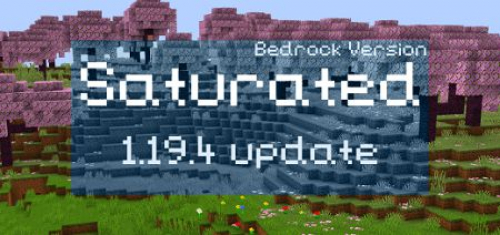 Saturated textures do not add anything new, but make the graphics of all elements in the game brighter, and the colors more saturated. Blocks, objects, mobs will become more noticeable and expressive.

The author of this assembly first developed it for Java, but then made it for smartphones. Therefore, these textures are perfect both for use on a PC and on a good mobile device.

With the help of these screenshots, you can see how the transformation of objects in Minecraft took place.

Changes in the new version

• Compatible with Minecraft 1.19.
• Changed saturation of blocks from The Wild Update.
• Fixed textures.
• Improved saturation of Sculk blocks and chest boats.