Minecraft PE 1.20.40.22 for Android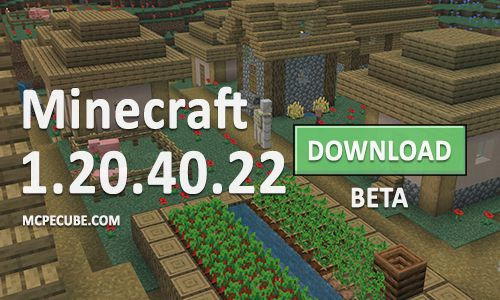 An emerging beta iteration of Minecraft PE (Bedrock) 1.20.40.22 is now available for Android gadgets. Within this update, the development crew has diligently focused on eradicating confusions and bugs, while also introducing a plethora of alterations and captivating new elements to enhance the gaming experience.

Changes

There are two innovations in this version. Important:

• The spawn area has been modified to encompass a radius of 10 blocks.
• When a command is input, the cursor automatically shifts to the line's conclusion.

Similarities with Java

• When Golems are generated, particles appear.
• Witches target the player 16 blocks away.
• There is a new mechanic for mixing water and lava.

Error correction

• Now the signs are edited correctly.
• Items from the Frames do not disappear after the block is broken.
• Stabilized the game during the open portfolio.
• The sounds from the stake horn travel up to 256 blocks.
• Camels have undergone changes - they no longer experience sliding while walking, their legs remain stationary when standing, and they are no longer capable of dashing through lava.

Technical update

To optimize the gameplay and the work of testers, 40 new changes were added.

We recommend backing up your worlds before installing the test version to avoid losing progress.
Minecraft PE 1.20.40.22 for Android