Minecraft PE 1.20.31.01 for Android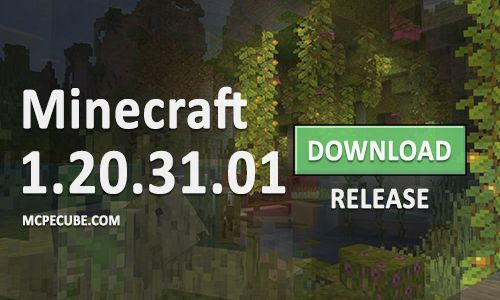 An up-to-the-minute update has rolled out for Minecraft PE's complete iteration, version1.20.31.01, tailored specifically to Android aficionados. This latest release places a premium on rectifying glitches, with the development squad focusing intently on the task.

Furthermore, this version of the game has seen substantial optimizations, coupled with a slew of fresh tweaks and innovations designed to enhance the gaming experience.



What's new in Minecraft 1.20.31.01



The latest update from the diligent developers comprises just half a dozen fixes, meticulously addressing confusions and issues, a pivotal move in enhancing the game's dependability.

It's probable that users will be anxiously anticipating the emergence of fresh functional enhancements, but these are expected to arrive only following the introduction of Minecraft version 1.21.



Error correction



• Addressed the crashing issue during split-screen gameplay.
• The Realms page now opens without any glitches.
• The app on the console runs smoothly and all notifications are displayed correctly.
• Adjusted the servers when there are several mobs with each other.
• The game Store works correctly and does not get blocked after a long break between launches.
Minecraft PE 1.20.31.01 for Android