Minecraft PE 1.18.0.24 for Android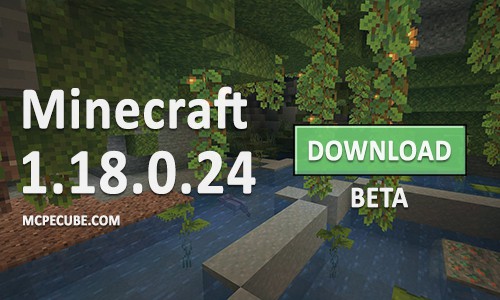 A new beta version of Minecraft 1.18.0.24 for Xbox One, Windows 10 and Android has arrived. In this version, the developers have fixed a lot of bugs (25) and fixed 2 technical errors.

Note. In order for all the worlds to be preserved and not disappear, you must always make copies.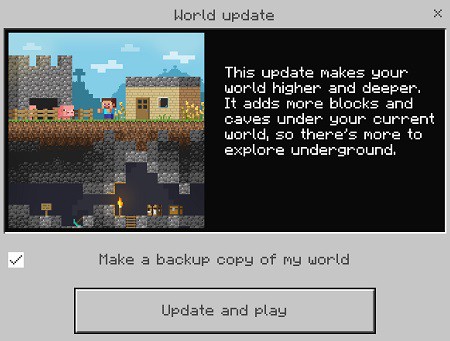 Also, such test versions may contain various bugs. Hope for understanding.

Read on for details on this update.

Now there are official translations for Russian-speaking players of all Skulk-block names. This makes it much easier to understand the elements in the game.

Regarding all errors. There are 25 changes. Here is some of them.

Changes in Blocks:

1. Some blocks, such as Bed and Paintings, will no longer stand on the Light Block.
2. It will again be possible to continuously place Water, Lava and Powder Snow.

Improvements in the Mineshaft:

1. Fragments of Mines no longer appear in lava.
2. There will be no soil in the Mineshaft.
3. Support pillars are made of Log Blocks.

Bugs in Gameplay:

1. Finally, a bug with increasing the size of worlds has been fixed
2. Shallow water no longer glows when hovering.
3. Fixed a bug due to which it was possible to see through the blocks.
4. Chorus Fruit now works correctly at low levels.

Serviceability in items:

1. Improved animation for Stingering Potions, Primed TNT, Splash Potions to be smoother.
2. In Education mode, the "craftingScreen.tab.none" prompt does not pop up.
3. The player can place ground vegetation on the mycelium.

Adjustments for mobs

1. In this version, the chances of generating Axolotls in the Lush Caves have increased.
2. The fish will start to swim away from Axolotls.
3. The Lava Cube is aggressive towards the Iron Golems, and the slimes, on the contrary, are not hostile to the Snow Golems.
4. Adjusted actions of Phantoms in the mountains.

Errors in the World Generation

1. Gravel can replace Deepslate when generating a world.
2. The correct amount of Gold Ore spawns in Badlands biomes.
3. Frozen Ocean will no longer have lava.
4. Ore Option - Deepslate Copper Ore spawns without any problemsAlso in the User interface the graphics have been fixed.

Technical errors

Changed default mob summoning function if not specified in JSON.
The productivity in 'RangedAttackGoal' for mobs that are immobileis much higher.
Minecraft PE 1.18.0.24 for Android