Minecraft PE 1.20.20.22 for Android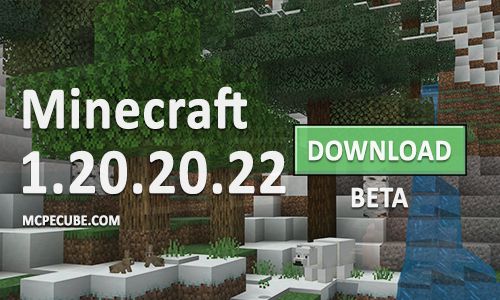 In the new Minecraft 1.20.20.22 test version, you can now use the Crawl function without a toggle. Some problems in the gameplay have been resolved with fixes can be found below.

Crawl

Now this movement is possible without turning it on in the settings at a low height. In openings up to one block high, it will turn on automatically.

Fixes

Up to a dozen bugs have been fixed. More:

• Creatures and objects no longer spawn over snow.
• Holding a Structural Void block will cause it to shatter and glow.
• As soon as the player emerges from the water, he stops suffocating.
• As soon as the user creates a world, unlocking recipes automatically works.
• The notification about the lack of memory appears correctly.
• The text is read without errors.
• In books with a pen, we fixed an issue where text would disappear when using a space.
• The buttons have the correct name.
• When dimmed, the interface is displayed correctly.

Please note that this is a test version and when installing it, you need to make backup copies of the worlds.
Minecraft PE 1.20.20.22 for Android