Elytra Race Map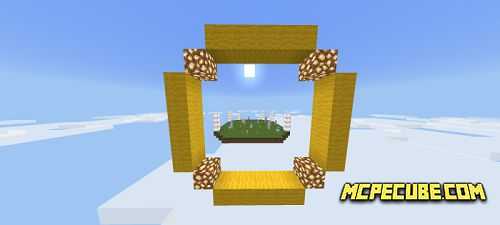 On the Elytra Race map, you can play a simple but interesting game. This inspiring adventure can be played alone or with up to three friends - four players in total. The goal is to be the first to the finish line by flying over the rings and collecting fireworks to speed up the flight.

Map Features

The gameplay of the map is varied: fight your opponents alone or compete with friends (1-4 players). You have to prove your masterful dexterity by flying through the rings and collecting magical fireworks to increase your speed.

There is a lobby on the map where you can choose when you want to play during the day or night.
To win, you need to touch the grass at the finish line.

What does red wool do?

If you fail and the fireworks run out, or if you land badly, keep in mind that touching the red wool will send you to the start of the course, giving you a second chance at the summit.