Total Warfare (Guns) Map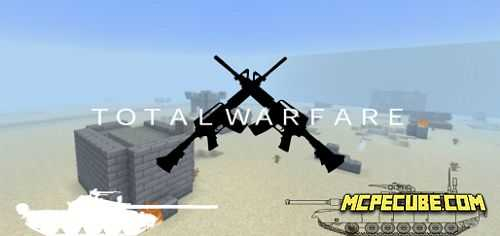 On the Total Warfaremap, you gain access to an arsenal to fight with your comrades. The ability to play with up to 20 of your friends is available on this map only when using a special command. Gather your squad and enjoy exciting battles in this dynamic world.

Characteristics

• When a player is neutralized, an emerald drops out.
• The number of murders committed is just a statistic and has no impact.

Mining

• Search for a chest with valuables.
• In most cases, you will find weapons in chests.
• There is also exclusive loot.