Gta Online Parkour Map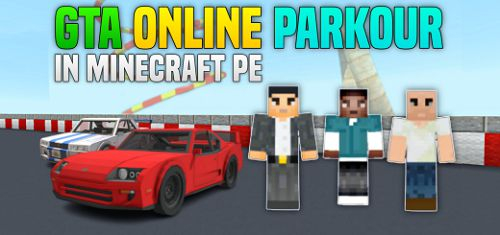 Greetings, dear friends! The GTA Online Parkourmap is now available for Minecraft PE. This immersive map brings a taste of GTA's parkour and vehicular adventures right to your Minecraft world. In this map, you'll be tasked with parkour challenges using various vehicles such as bikes, cars, Lamborghinis, and more. Expect even more vehicles to be added in future updates.

Here's how to dive into the action: Upon spawning in the lobby, select your desired race. Currently, only stunt races are available, but rest assured that more diverse races will be rolled out in upcoming updates.

Once you've picked your race, it's crucial to choose the appropriate number of players. Be sure to match the number of players you'll be racing with. If you're going solo or with a partner, select one or two players accordingly to ensure a glitch-free experience.

With the player count set, the race will commence, and the adrenaline-pumping adventure begins.

For added fun, you can customize your racing suits and character skins. Video guides and screenshots are also available for those who want a more in-depth understanding of the game mechanics. Happy racing!