Hot Hot Parkour Map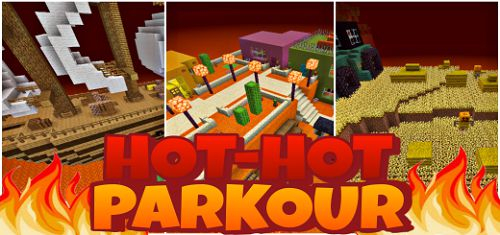 Hot Hot Parkour an unusual parkour map. The best part is that there's no player limit, making the fun even more enjoyable. Throughout the course, you'll need to keep your senses sharp to locate the three scattered chests.

Finding the next jump is a critical decision to avoid being plunged into darkness. The diverse combinations and arrangements of the blocks simplify the enjoyment of exploring the map's path.

If you're more inclined towards sky parkour, you can attempt it once you've completed the course or challenge your friends to see who can reach the sky first.