Super Hostile 01 - Sea of Flames II Map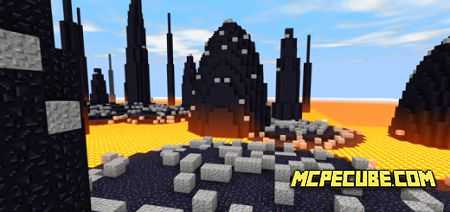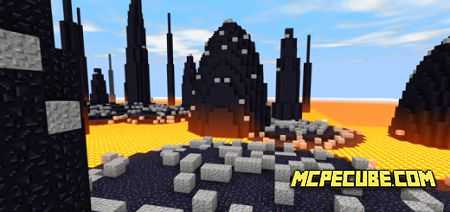 We present to your attention a map which is one of the most difficult maps of the Minecraft world. A very famous Super Hostile map series was originally created for the Java version of the Minecraft game. Using special tools, the game was moved from the PC version of the game to the mobile version of the game Minecraft.

If you have not previously been familiar with the series of these maps, then it's time for you to do it! A very exciting and challenging map sets players a large number of tasks that you, in turn, must complete.

The main goal: is to conquer the dungeon overcoming all difficulties and obstacles in its path! Most importantly, the player has to do all this in a volcanic environment, which already complicates the game.

This map series has become famous due to its complexity. Any player can test their strength here, test their skills and significantly improve them during the game!

Good luck!
Super Hostile 01 - Sea of Flames II Map