The Normal Elevator 1.5 Map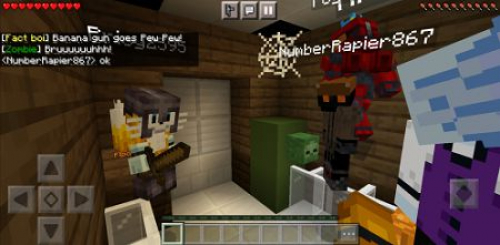 The Normal Elevator 1.5 is an adventure map inspired by Roblox. Here you can play the game in different levels. They differ in their complexity and tasks. Everything seems to be simple, but this is only at first glance. Use your wits and play by yourself or with friends.

There are 27 levels in this game, in each one you have to pass some kind of test. Of course, it is better to play in multiplayer mode with friends, so there will be more chances of winning.

On the map, in addition to the elevator, there are still not interesting locations, for example, the lobby.

The funny thing about this map is that levels switch automatically. Therefore, as soon as the game starts, you will not be able to leave it. Just by going into creative mode.

This map will be complemented by new levels.

Below are some screenshots from the game.


The Normal Elevator 1.5 Map