Survival on a Single Block Map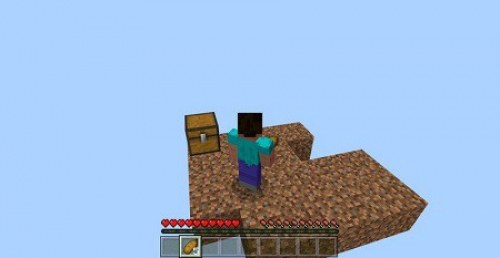 How about a map where you have to show all your survival skills, because you only have one square. Survival on a Single Block Map is a special map for Minecraft PE. Here you have to face death, because you will need to get to the end of this world and stay alive. You will have only one block of grass at your disposal. To get a tree, you need to keep on destroying the block and wait.

Next, you have to fight the Enderdragon and other creatures that will appear on your way as the territory expands. Therefore, be sure to extract resources to make armor and weapons. Then you will have a chance to defeat all your opponents.

You can say that there are already similar maps with limited capabilities. Nevertheless, thanks to so many, they become more and more complex. In addition, here the player must show all his abilities to win.



Likewise, this map has certain insidious tricks. On the one hand, everything is clear - the more you destroy the blocks, the faster and bigger the world will become. However, this is the exception to this map. Not everything is so simple here. After all, the blocks appear randomly. Sometimes these are really precious resources that you have to donate or use to become stronger and create unique items. Moreover, sometimes it's lava or something like that. This is the risk.

Some users have been able to achieve significant results on this map. In such conditions, they managed to build castles and automatic farms. Upgrade your skills and become the best of the best.
Survival on a Single Block Map