Among Us Map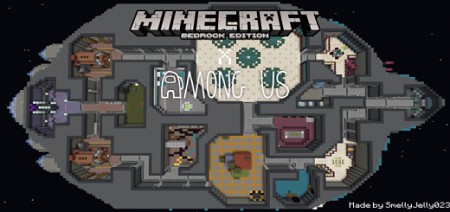 Among Us Map is based on the popular multiplayer game for Minecraft PE players. This map is available for Android OS. Here you can play with your friends in your favorite cube world, but just remember that there is a traitor among them. Or maybe you are this traitor?

At the beginning of the game, you and your friends find yourself in the lobby of the spaceship. This is the starting point. Next, choose the place where you want to go. There are vents on the grounds that you can walk through. This is very handy when escaping.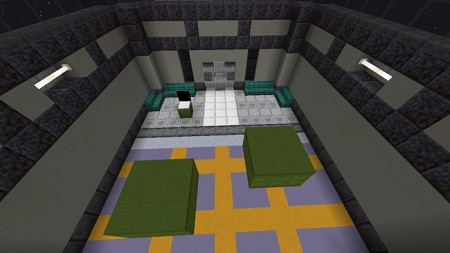 Explore the spaceship, complete tasks, and look for Easter eggs. Be careful because someone might kill you. Watch your friends and don't let them sabotage.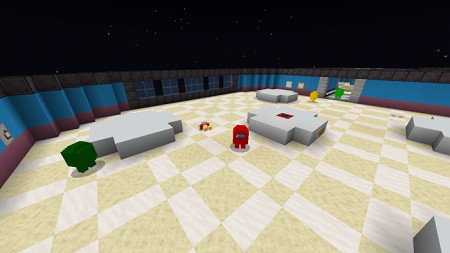 A total of 10 people can play on the map. You can also play in single player mode. However, with friends it will be much more fun.

You will have a choice of ten suit colors.

Everything is like in the original game. Remember that you will not be able to change your appearance during the round, so decide on the skins before the start of the match.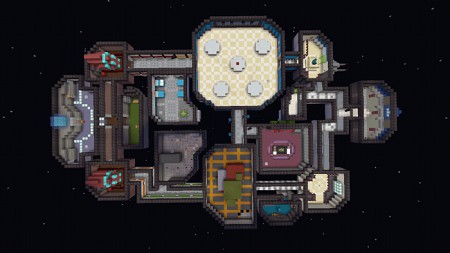 Version Among Us 1.1



This is a slightly smaller map, but no less interesting.

It also has similar locations. The developers have tried to detail as much as possible and make it realistic with fewer differences from the original.

The ship has the same rooms, for example, you can find weapons, a clinic, a reactor, a lower engine, a warehouse with boxes and even work chambers and a cafeteria.

This map is designed for players who like to have fun with friends, because here you can play hide and seek and fight in PVP battles.