Super Mega Dropper Map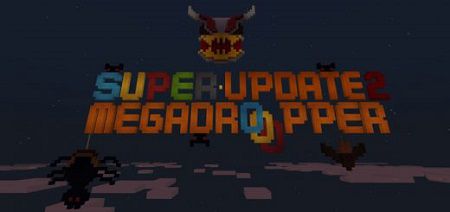 Anyone who often plays mini games in the world of Minecraft knows exactly about such a version of the game as dodging obstacles. The Super Mega Dropper map is one of the most interesting maps for Minecraft Pocket Edition from the Dropper series. Each level here is something more than just a hole, because the design of the map is worked out very well here.

Also, the levels themselves will not make you bored, because each abyss of the cube world is deep enough! Since this is the latest version, you will have an increased level of difficulty. Try to fly to the water, bypassing all the obstacles that will stand in your way!

Map author: MegaStriker / StrikerTeam, alienszi.



Rule of the game



You will need to choose the level of the game: easy, hard, old or updated levels. If you are playing for the first time, then I advise you to start from the first level to evaluate your strengths and experience the territory. To select a level, click on one of the buttons in the main room.



Purpose of the game



You need to jump down and shorten from all obstacles on the way at the end you have to land in the water.

Nevertheless, there are also levels in which you will not fall down, but up due to the use of the levitation effect.

The latest version adds several levels from the Halloween-themed update. There you can get a super reward.