Medieval BedWars Map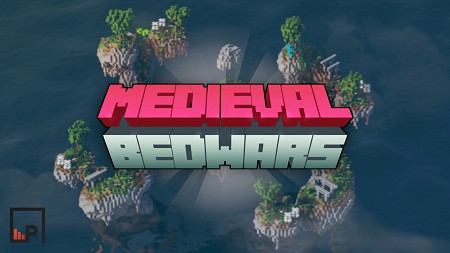 Bed wars mode is one of the most popular games in the Minecraft community. Now you can diversify the game by installing Medieval BedWars for Minecraft Bedrock Edition. Players from all platforms will be able to fight each other in multiplayer. The assembly is designed in a medieval style, which will be appreciated by lovers of the classic style. If you do not yet know what the battle for the bed is, then let's get it all in order.

The cool thing about this map is that it is unnecessary to play on it with strangers on the server, but only with your own with your friends. This is a global development that has many functions and cool things.

Creation team:

Credits: PixelPoly Digital
Created by: StarlkYT - Chief Coordinator and Builder.
JustAsh0005 - CEO and Programmer.



Rules of the game



There are four teams and four cribs in the game. Purpose: it is necessary to destroy all other beds and keep yours.

The last person who manages to survive and leave his bed intact (but this is not necessary) is the winner.

Please note that at least four users are required to start the game

There are many additional options and functions on this map that you can use to bring even more fun into the game.



Functions:



• Custom shop with NPCs sitting inside.
• The generators are running and ready to use.
• Random selection of teams.
• Multiplayer supports 4-30 players.
• The game has a map update system that makes it possible to play without reinstalling.
• Statistics are kept on live players and unbroken beds.
• Good quality construction.

You can evaluate the map from the screenshots from the game.