DUFAN PE | Spectacular Theme Park Map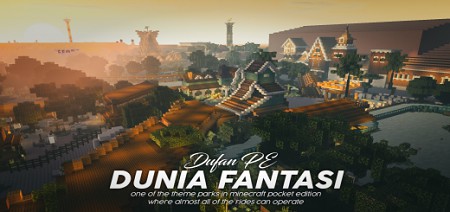 I want to show and tell you about an incredible map on which you can have fun. DUFAN PE | Spectacular Theme Park is a recreation map, here you can have fun on the rides or just enjoy the splendor of nature. This resort center is conceived to be located in Ankola, Jakarta, Indonesia.

The author tried to accurately convey all the details of DUFAN.



Description



This map is about Duphan Park.

Everything is here. Those who love entertainment can choose rides and attractions, there will be their own for everyone, because there are 39 of them. The most interesting thing is that you can interact almost everyone.

In addition who loves tranquility - you can walk through this wonderful park and enjoy the local history.

The creator of the map tried to make all the rides realistic and manageable. To do this, use special add-ins or command blocks.

Immerse yourself in this beautiful atmosphere.

I am attaching some screenshots from the game, so that you could imagine how cool this map is.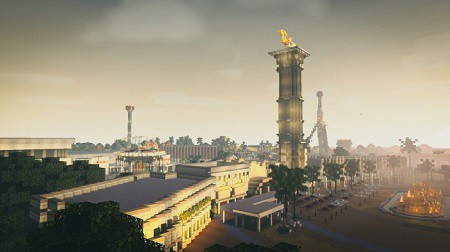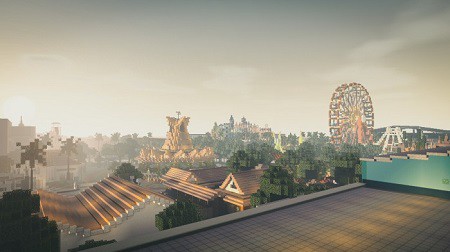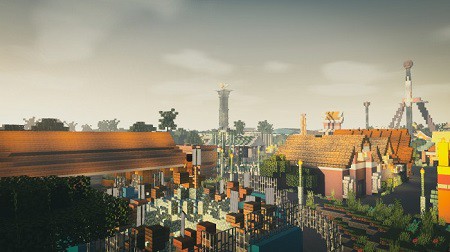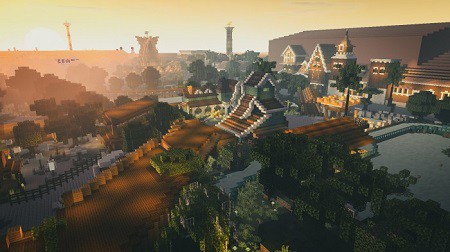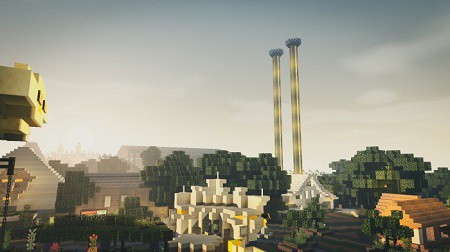 It is important that this map is supported by Minecraft 1.17.41+ versions.
DUFAN PE | Spectacular Theme Park Map