Monumento Parkour Map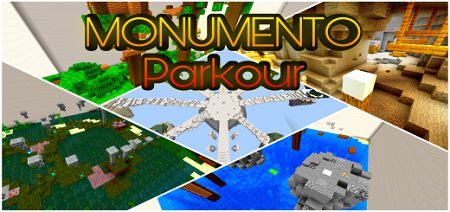 The Monumento Parkour map will give you a great mood and an interesting adventure. Here you will have many levels that have unusual tasks. Install and enjoy the game.

What's on the map:

1. This map can be played both alone and with friends.
2. Each level has its own difficulty and task. There are 7 unique levels in total.
3. Ability to use Custom Resource Pack.
4. Levels can be passed only once, or copies can be made.

The speed of the map and the accompanying braking depends on the power of the device. But this map will work in any case on all types of devices.