City with School Map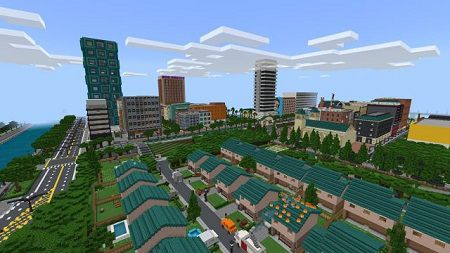 Do you miss school? Now you will have the opportunity to visit schools and do something that in reality has never been possible. Install City with School map and plunge into school time with your friends in the Minecraft world.



Highschool and Town



It's a small map, but there's plenty to do here. The city has a large two-story school. It has many equipped offices and even a dining room.

There are lockers for personal belongings. There is a special place on the school grounds for bad students. There's no way to escape.

In addition to schools, there are other buildings on this map, for example, various houses and even a theater. So go ahead and enjoy the game.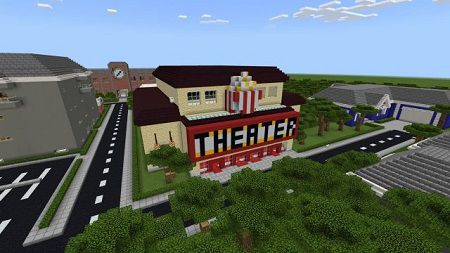 Lance Ville



Nevertheless, this map for Minecraft PE has impressive dimensions. The entire territory is divided between the island and the peninsula. There is a big school on the island. In it, you can play a role-playing game with friends, as the territory is large and there are many rooms with different themes.

In addition, this city has an oil facility in the sea, a dam, and some space objects (rocket and satellite).

Throughout the city, you can enjoy various architectural sights. This city is perfect for your plans and a quiet life in the world of Minecraft.