Herobrine's Terror Map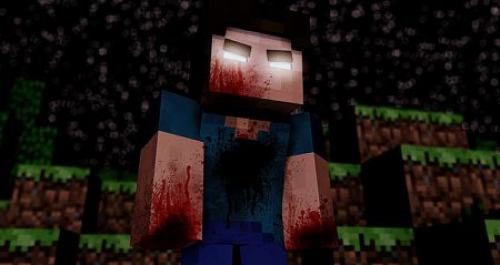 Do you like maps with a creepy and dark atmosphere filled with fear? Then this is what you need. On the Herobrine's Terrormap, you will go on a short horror adventure. You are in a haunted house in which you will need to walk through terrible corridors. Sometimes terrible things will happen!



Herobrine's Terror Map



If you didn't know the plot of this map is based on Herobrine character. There is a legend among Minecraft fans that this is Notch's late brother. This story gave rise to the creation of scary maps and other modifications.





Herobrine terror



If you are a fearless player then this card is for you. So here, you will be followed by a ghost, which sometimes appears very abruptly and is accompanied by all this action with a loud sound.

At the beginning of the game, you will be in the lobby. Here you can get acquainted with the rules of the game and other information about the map.
The textures on this map set a very terrifying tone, so be prepared. In addition to Herobrine, other vile creatures will scare you.

To make it not so scary and more fun, you can take your brave friend to help you to complete the game.





Big Herobrine



Here you will have a special task - to fight the big Herobrine.

At the beginning of the game, you appear in the lobby, where you can get acquainted with the rules of the game on the map, as well as learn how to defeat the boss of this game. After that, you will move to an area that is made of infernal bricks.

Of the items, the player will have access to 64 fried chicken, a sword and a pickaxe. To win the monster, destroy the blocks of redstone, for this, you need a pickaxe. If you die, you immediately lose.

In order for the player to have an advantage, he will be given the ability to jump high and no fall damage.