Destroyed City Map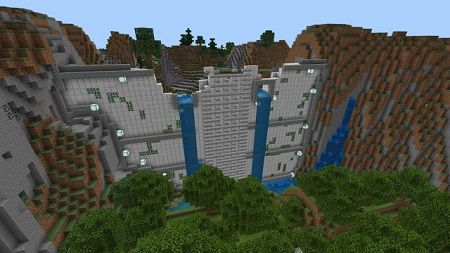 How about wandering through gloomy places? A great opportunity to do this on the Destroyed City map for Minecraft PE. Throughout the territory, there are many secret and abandoned locations.



Description



Surely, you have seen how cities look after some kind of apocalypse. Empty streets and abandoned houses. Would you like to explore this area? Just this card gives such a chance.

At the beginning, you appear on a skyscraper that is in the water. Your task is to carefully get to the land. And then the city opens up to you in all its silent beauty.



If you look at the skyscrapers that are in this city, it seems that they are about to collapse, and they are. Therefore, when you climb it for quartz or ice, be careful.

If you go to the right side of the map, you will find an abandoned private sector there, where people once lived and enjoyed life. But now there are only destroyed things, and in some places you can find chests.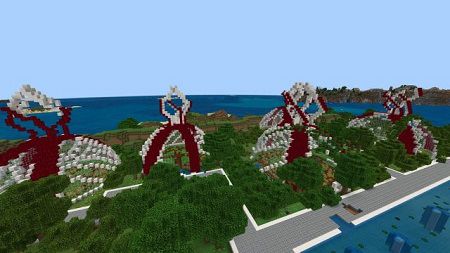 If you walk further through the city, you will find abandoned greenhouses. Examine them, maybe there is something left from the harvest.
In this unknown city, there are also defensive buildings.

One of these was Dam. This huge structure saved the city from floods, but now it is of no use. However, you can extract iron blocks from it; it will suddenly come in handy.

The Tower is the second protective structure, which was located on the border of the city. It is almost completely destroyed, one can only guess what it was like.