Tn City Map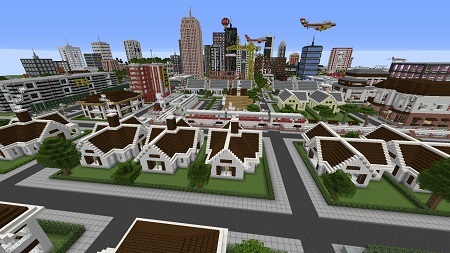 On the TN City map, you can walk around a large modern city. You will be able to find many interesting buildings like the airport, houses and even well-known ones: Facebook office, KFC restaurant, and other buildings. Explore this city completely and discover many new things.

This assembly supports all versions of the game.



What is on the map Tn City for Minecraft PE?



On the territory of the city, the authors built many buildings to fill the place with life. Among the facilities, there is a large airport with several types of aircraft. There are also buildings familiar to a big city, skyscrapers, restaurants, a fire station, office centers, etc.



Restaurants



This is an important building of the city, as here you can replenish your satiety. There are different types of restaurant to suit all tastes. One of these is an institution called Mushroom. In it, you can enjoy a delicious bowl of mushroom soup and fully satisfy your hunger.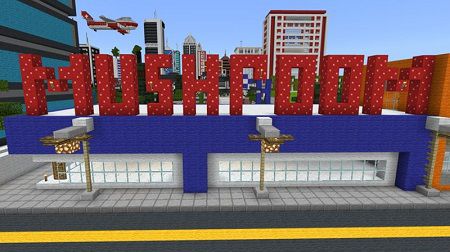 If you are fast food lovers, then there is a KFC restaurant for you. Here you can also choose something tasty for yourself and increase satiety.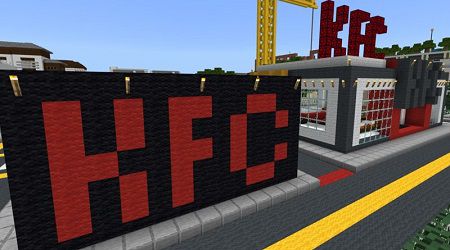 The airport



At the other end of the city is a large-scale airport. It has a beautiful design and real detail of the objects inside, there is even a passport control. Several planes are parked on the territory; you can take a good look at them.



Fire station and police station



No city is complete without these main buildings. There is also a hospital on site. It is located next to the police station. In case you need treatment, you can go to it.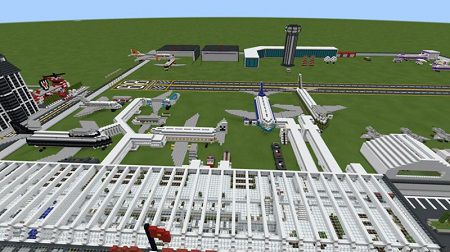 Other buildings



Since this is a big city, of course there is construction going on here. You can visit it; there you will see a yellow faucet.

Of course, these are not all buildings, there are also various residential buildings and skyscrapers. Walk and enjoy the views of the stone jungle. Maybe some house you like to live in it.