MineMusic MCBE Rhysum Game Map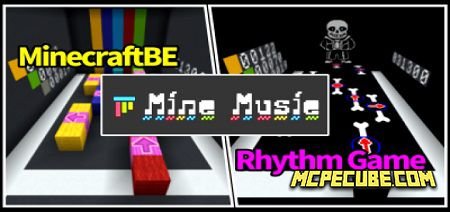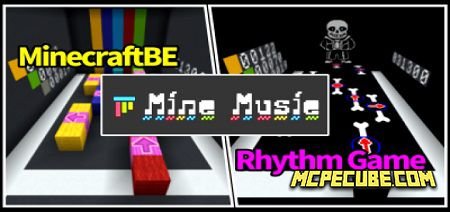 The new map which is called MineMusic Rhythm Game! The idea to create this map was borrowed from the famous Dance Revolution game. Everything is very simple, you can play it just walking around the world of Minecraft. 6 different songs were added to the game, but in the future, the list of songs will be increased.

Below you can watch a video showing how to play it: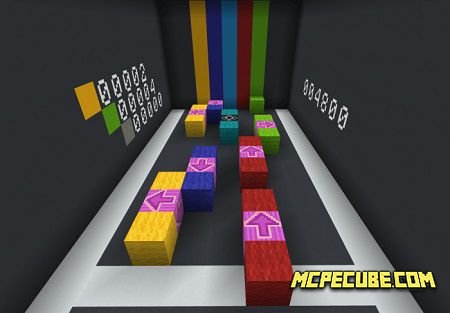 Also, below you can see the list of songs that will be played in the game:

1. Sugar Song and Bitter Step — UNISON SQUARE GARDEN;
2. Grand Escape — RAD WIMPS;
3. Charles — Balloon;
4. Megalomania — toby-fo;
5. A Cruel Angel's Thesis — Takahashi Youko;
6. Senbonzakura — kurousa-P.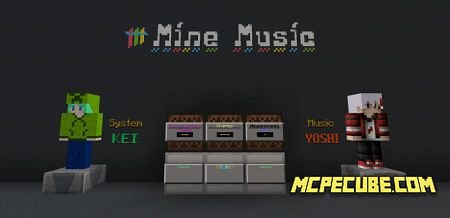 The game is not as easy as it might seem at first glance, take for example 4 songs.

Good luck to you.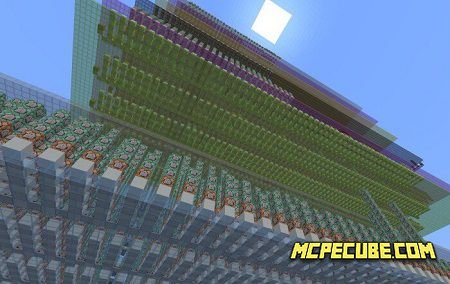 MineMusic MCBE Rhysum Game Map