Ship Wars Map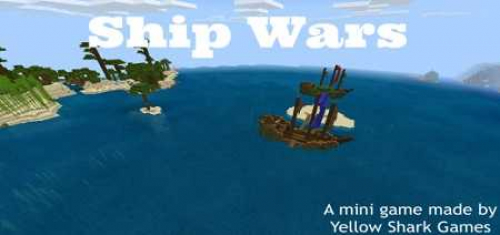 On the Ship Warsmap, you can compete with a friend in a cubic world. Here you will fight on wooden ships and your task will be to destroy the opponent. To do this, you will need to use three different devices that will help you in this matter.

The game will start when there are at least 2 players on the map.
Rules of the game
Each player will play for his own team, which corresponds to its own color (red or blue). Everyone is then teleported to their ship. Once everyone is in position, the countdown will begin, and players can run to their chests where they can find special weapons. Use these weapons to kill the enemy. The round can be considered completed only when one team completely dies, or one ship is destroyed.