Ice Hockey Minigame V2 Map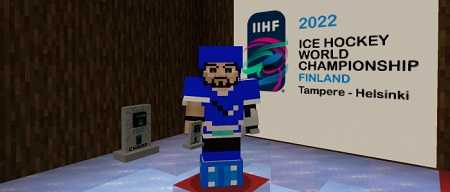 If you are looking for a map to play hockey, then I present to you the Ice Hockey Minigame map. The author dedicated a new update to the Ice Hockey World Championship, which takes place in Finland. This map is a professional hockey rink to play with other Minecraft Bedrock players. If you have never played before, then be sure to try this sport in the open spaces of the blocky world.

In the second version of the map, the assembly developers have changed some of the functionality of the site.
Added a roof that can be opened/closed.
Now the account is kept automatically.
No need to get the puck, it mechanically appears in the center when a goal is scored. This method was obtained by using command blocks.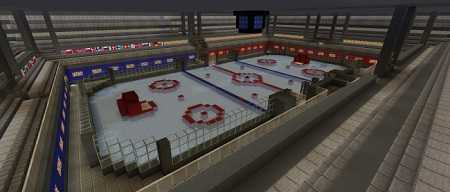 Changed 3d trophies and added new ones.
Changed the textures of equipment, including equipment for hockey.
Added support for 29 languages.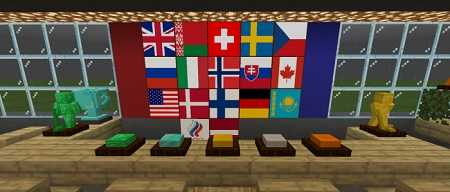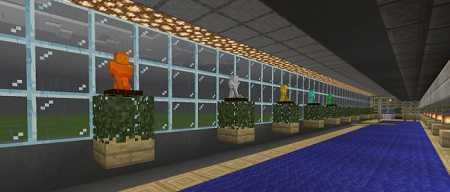 Improved the movement and sliding of the puck on the ice.
Fixed many bugs and shortcomings.
There are new functions on the map: gate alarm, clearing all the pucks from the field and many others.
New sound effects and animation.

When loading the map, you will spawn in a room that is located on the left side of the stadium.
You will see a corridor; you need to go through it using the trolley. In the case of playing with friends, only one site takes the cart.
Next, you'll get gear and equipment to start the game.
We advise you to first study the stadium, immerse yourself in the atmosphere and evaluate all the work that has been invested in this development.

In the most recent version of the map, the authors have added a trophy that is played at the 2022 tournament.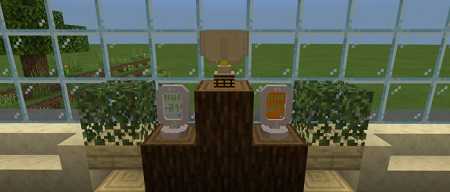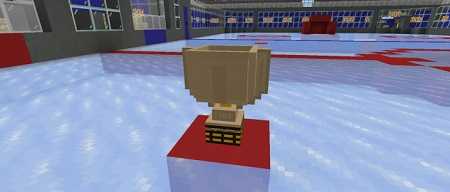 Video review of the map: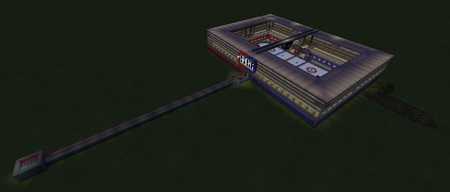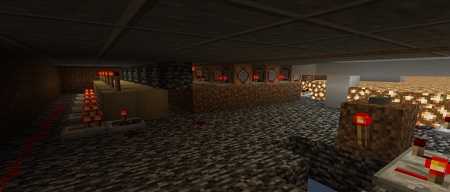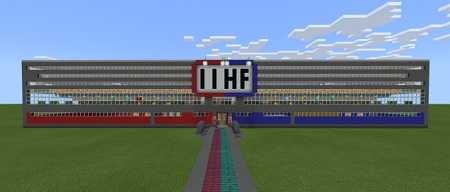 Ice Hockey Minigame V2 Map