Fisherman Remastered Map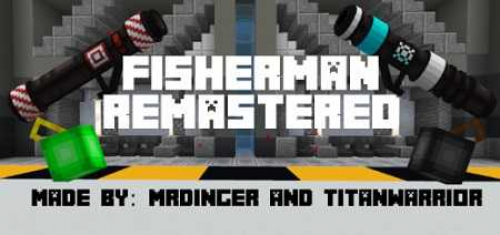 We present to your attention an excellent map for PvP servers called Fisherman Remastered. Invite your friends to fight in this duel. One of you will be in the role of the fisherman, and the others must make the fisherman fall. And all this for a while. In addition, you can choose a few more maps and game modes on them, which can complicate the gameplay and add interest. Use various gadgets from the store to improve your game and win faster.


It needs 4 or more players to play more fun.
What cards are available?

Canyon




Laboratory




Aquarium




Go to the store to buy various equipment that will help you win.

Two kinds of platform: cloud and a storm cloud
Players in the role of builders can use it to make other types of sites.

Parachute
With it, you can land on the ground without causing damage to yourself.

Different types of blocks
These special purpose blocks have different functions.

Slime - Jump speed.
Honey - resistance to knockback.
Reinforced glass - must be broken twice.
Power engineer
Drinking a drink grants you haste and damage resistance for a few seconds.

Rocket jump
Use it to fly high.





Game modes:

Meteor Rain
When this option is selected, 50 meteorites will begin to fall. They will destroy the blocks, and the player will be damaged for 5 seconds.

Tornado
This element will knock users back for 20 seconds.

Snowball Cannon
Players will have 15 snowballs thrown at them.

Fireworks launcher
These fireworks are capable of breaking blocks and harming players

Bombs
There are bombs everywhere that can destroy the block.

Stink bombs
This thing causes the player to become blind and poison them.




Important rules to follow
Don't cheat, you can't be damaged while you're in the air.