Mr. Meat 1.9.6 BETA 0.9.5 (Horror) Map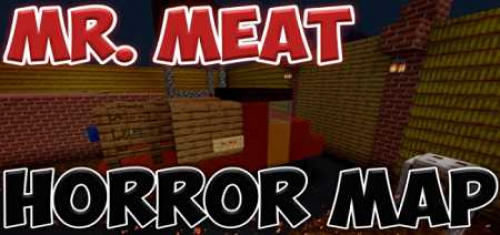 If you're looking for a horror map, then check out Mr. Meat. Here you need to save a girl who was imprisoned by an evil maniac. You have until 5 am to get out of this house, otherwise you will die together. Be careful, because Mr. Meat hears your every move, use that to your advantage and confuse the killer. This assembly will give you cool emotions and adventures.

We warn the author that this is a test version and there may be errors, report them in order to fix it in a future version.

You can watch a video review of the card below.




The plot of the map is quite interesting.
The distraught man became a maniac and turned his house into a meat grinder. He kidnaps people and mocks them, and then kills them. This time he has a girl in captivity, whose name is Alelia. You, as a caring person, go to her rescue.

How to play?
Try not to get caught by this butcher, otherwise he will start chasing you to kill you.
He has very good hearing, so he will hear your step from afar, use this ability to confuse the killer and get out of the house as soon as possible.
You have to solve a lot of difficult tasks.
To defend against the villain, use a gun, just be accurate.




Visual effects and sounds will add entertainment to the game.
You can play with headphones to enhance your experience.

In new updates, the plot and items will be added.


Mr. Meat 1.9.6 BETA 0.9.5 (Horror) Map