DomCity Map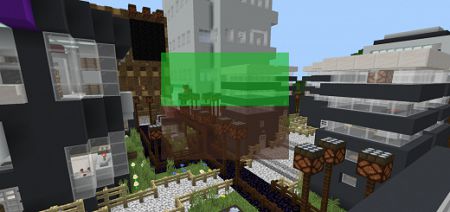 If you are not yet familiar with the DomCity map, then it's time to fix it. This is already the second large version of this map, the author has spent 5 years on its creation, and each time it becomes larger and more saturated with various buildings. In fact, this is a huge city that will fill with residential buildings, shopping centers, shops, hospitals, parks, schools, various public buildings, and a bunch of others.

If you like survival in the urban environment, then rather download and enjoy the game.

In the new version, the author added even more structures so that the city was completely residential, and the inhabitants did not need anything.
New trees are also now growing here to green up the concrete buildings.

New items available to the player:

• Ice cream (banana, melon, and apple).
• Banana.

See what DomCity looks like in the screenshots below.