Star Warscraft Map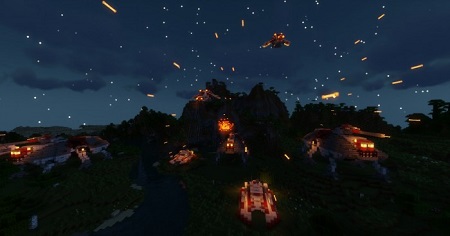 For fans of the Star Wars saga, there are quite a few maps and other add-ons for Minecraft. The Star Warscraft map is another creation on this theme. Here you can play in creative mode as a resistance unit or be on the side of the clones. The author created a beautiful map, with many details and colorful landscapes.

Players can choose who they will play as. The plot of the map describes the confrontation between the rebels and the clones.

There are two large clone ships and rebel equipment (tanks, helicopters, walkers) on the map.

The author tried to convey the moment of the battle on the map, so he added shell craters, some structures, flying bullets and other details.

Check out the screenshots below to see what the map looks like during the day and at night. Beautiful lighting adds to the atmosphere.