SkyWars (10 Maps)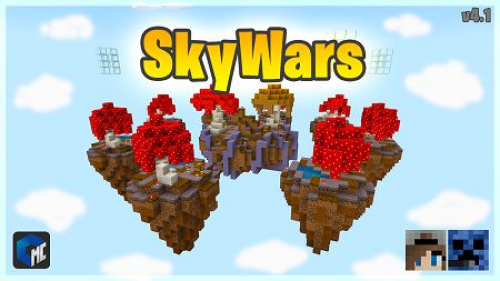 For fans of skyblocks, there is an excellent SkyWarsmap, which is a popular game for multiplayer servers. The author added 10 locations so that players can accurately choose the right place for the competition. The goal is to protect your fortress from the encroachment of other players. You need to quickly go in search of chests with items that you will need for the battle. The winner will be the last player left alive.

Functions

• Multiplayer mode (from 2 to 8 players).
• 10 locations for battles.
• The ability to choose the game mode: normal (all players play against each other) and Red vs Blue.
• Standard and extreme set of items.
• Automatic function of restoring levels and then starting a new scenario.
• Available Observer mode.
• Map selector.

The map is able to automatically restore levels after destruction, so you can play as many times as you like.