Mega Skyblock Map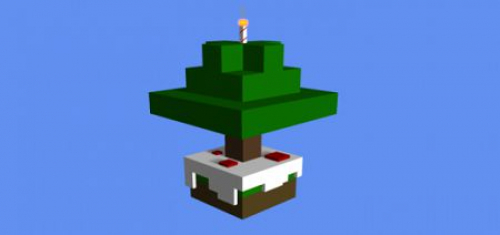 The huge Mega Skyblocksurvival map differs from the usual skyblock maps due to its size. Players will have to explore all 41 islands to win the game. The author made stylized and themed islands in the form of certain biomes or dimensions. The goal is the same, mine blocks and collect items to survive on the map.

You start on a standard island that has a basic set of resources to start your survival. Each item in the chest makes sense and is necessary, so your task is to think over your survival plan and the use of all resources as much as possible. Collect more items as you explore other islands.

The creator of the map has prepared surprises for players on certain islands. We don't know what it is, so be ready.

Changes in the new version:

• Added new islands.
• Improved some features on the map.
• New storyline.
• Now there is no echo.
• Fixed bugs.