OBD - Cookie Clicker Map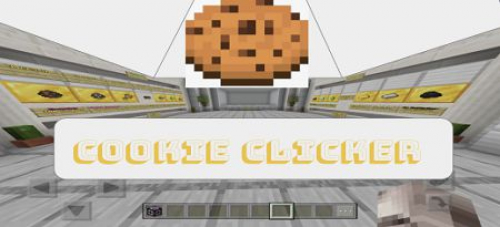 If you have nothing to do and want the simplest possible game, then try MapCookie Clicker. This is a clicker game and a remake of a popular mobile game where the goal is to click on as many resources as possible. To increase the chance of winning, you can use various items and tricks.

In the spawn room, you can customize certain game settings. For example: select difficulty.
to win the game means to call a given number of cookies in a certain time.

The following photo shows what your screen looks like when the game starts. You need to click on the picture of the cookie.

Use Multipliers to increase your click by 100x.

You can add upgrades to your inventory. This is necessary so that the number of clicks is greater and faster. A total of 36 items can be placed in inventory. So, think about how to effectively improve your game.

This map supports multiplayer, but it is necessary that you start playing at the same time as a friend.