City Hall Map for Minecraft PE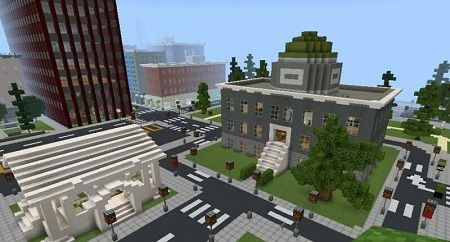 The City Hall maps are a selection of city-style worlds. In such areas it is interesting to play role-playing games or explore buildings. The authors took care of the quantity and quality of buildings, so that it would be interesting for players to explore the area.

Capital

By downloading this map, you will find yourself in a modern city with beautiful and stylish architecture. The construction of the buildings is unusual, so any player will be surprised. The main building is in the center. Each house inside is worked out to the smallest detail, so it is perfect for a comfortable life in survival mode.

Around the city there is a track that is perfect for racing or drifting.

The area is adorned with trees.

Hengshui

This world is a fictional city inspired by Asian culture. The author of the map tried to convey the atmosphere of such megacities as Shanghai, Tokyo and Kyukai. For survival, players will have access to various buildings in Korean, Japanese and Chinese styles. There are palaces and city halls, as well as high-rise buildings.

Ashby

This map represents a typical American city with all necessary buildings and institutions built. There is a city hall, a university, an observation tower, two hotels, a library, a cathedral, a shop, a restaurant, and Chinatown.

In this world, the player will have many areas to explore and walk around. Invite your friends to play a role-playing game.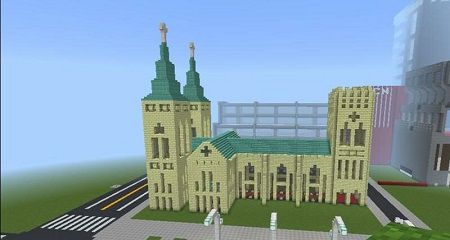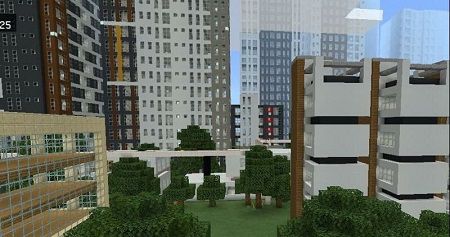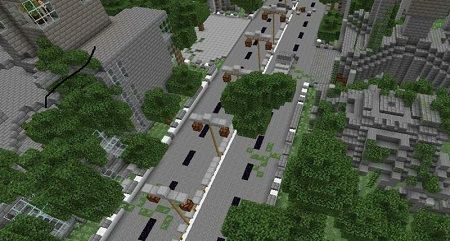 City Hall Map for Minecraft PE