Springfield (The Simpsons) Map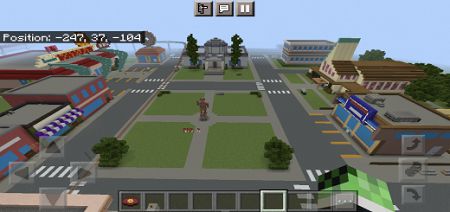 The Springfield map takes you to the hometown of the Simpson family. This town comes to life with many unique buildings, including the famous bar and the house where the characters of your favorite cartoon live. Explore each house and immerse yourself in a role-playing game with your friends as you step into the shoes of Homer or Bart Simpson.

Look at the screenshots below, the author tried to convey this town from the series to Minecraft as much as possible and took into account all the details of the multi-city.
Springfield (The Simpsons) Map