The Simpsons Adventure Map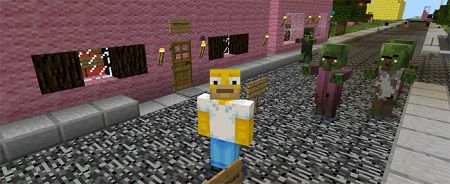 On The Simpsons Adventure map, you will be in the role of Homer saving the city from zombies. The entire location is based on the city of Springfield from the animated series. Your whole adventure will be in the horror genre, so be alert, smart and fast.

Simpsons horror map rules:

• Read all the signs, they are here as hints.
• Enter buildings only when it is written on the sign/book.
• Never break blocks unless told to.
• Open iron doors with levers.

Plot

When loading the world, your character Homer (if you download this skin) will appear on the roof of one of the houses in the city. Maybe he's been drinking like always all evening and he's hallucinating, or maybe not. But the city was attacked by zombies.

And of course, Mr Burns is behind everything. You need to defeat the zombie invasion in Springfield and save the inhabitants.

The end of the game will be when you kill the Enderman.

The territory of the map is huge, large areas of the city and its infrastructure are recreated here.

You need to follow the prompts and investigate this case and destroy all the monsters.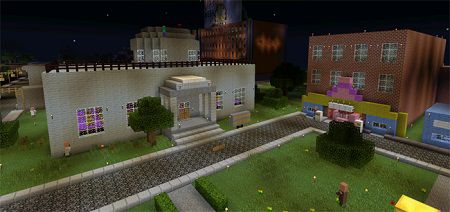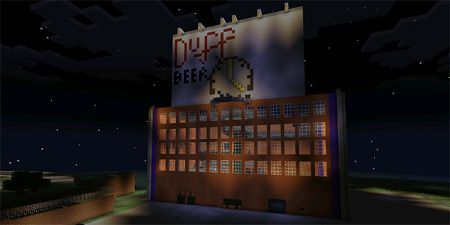 The Simpsons Adventure Map