Rank Beater 14 Map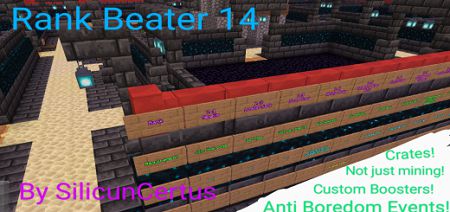 On the Rank Beater 14 map, you need to complete various tasks and earn points. This game can be played by up to three players. The territory is divided into several zones with a specific occupation, such as fishing. Raise your ranks, collect items and upgrade. Fun game.

Functions

The player can receive titles in the following categories:

• Ore mining and smelter
• Fishing
• Mob destruction
• Marauding

To learn more about the rules of the game, you can refer to the manual, which describes how the ranks work.

Peculiarities

• When you pass a rank, you will earn an echo shard, for which you can purchase items.
• Every ten minutes you will need to play a random game. This is made for fun, but the player can disable this feature in the settings.
• Now there are closed zones that open when the user earns the desired rank. There you can get or make new items.
• In the store, you can sell or exchange goods.