De_Dust (CS:GO) Map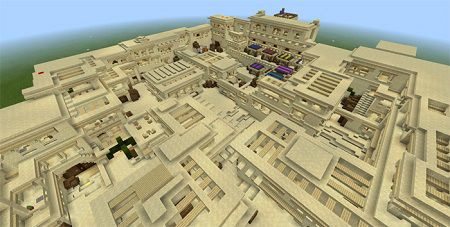 De_Dust (CS:GO) Map is a great version of Counter-Strike in Minecraft. There are command blocks to start the game. On the territory itself there are many shelters, passages, so that the players have the maximum immersion in the game.

Think over the tactics by which you want to destroy your rivals. By the way, you can invent the rules yourself and play in a team or against each other.

Description

As soon as you load the map, you will see two items in front of you, select one and it will teleport you either to the arena or to the store.
Of course, first you need a store to buy weapons. At the moment, only the bow is available. You can practice hitting a target on a special platform.
Among the available items there will also be a golden apple.




Then press the button to start. And start.



Screenshots: