Parkour Ball Mega Map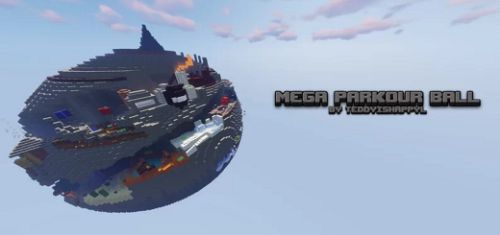 On the Parkour Ball Mega map, you will find a unique fusion of two popular worlds, creating a vivid and exciting experience. The blocky universe of Minecraft will be the playground for your parkour adventures, and every step, every jump will be filled with adrenaline and passion.

Whether you're an experienced parkourist or just a Minecraft fan, this build offers a fun experience that will keep you hooked for hours. Get ready for crazy adventures and defy the laws of gravity.

You will find a whole range of levels created especially for you. A dynamic and ever-changing environment awaits you that will test your skills and spark your true passion for adventure. Complete challenging parkour courses while inside a giant ball and experience a real emotional race.

Your success will depend on accuracy and prudence. You will have to move along narrow ledges, jump over huge abysses and bypass insidious traps. Dexterity and courage are what will give you victory.