Minecraft Neptune Planet Map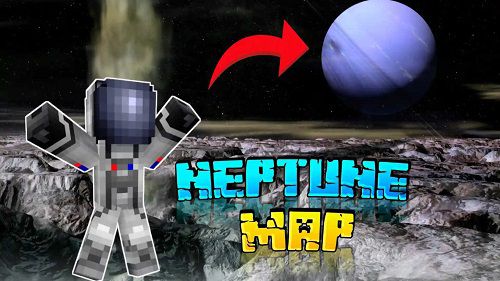 Go to the farthest planet of the solar system, something unreal, but everything is possible in Minecraft! Download the Neptune Planet map and build your colony and conquer this world. The author built a tower and a palace there so that you would have something to do. At night you will see other planets in our galaxy. By the way, since you are very far from our star, the Sun will be small in size.

The water is also different from the usual, it is darker.

What is on the map?

This planet is distinguished by its climate, so the houses here are built of ice. Walking around the world you will find two houses. They have amazing design and style. These will be Palace and Igloo. Go inside to warm up, although you are unlikely to succeed.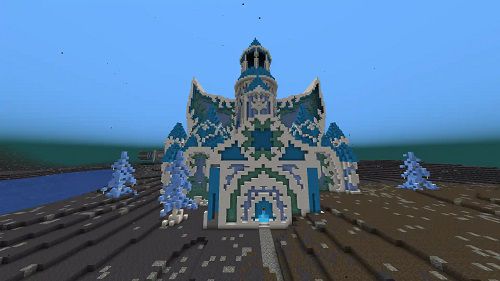 Go on a journey around your planet in a spaceship, which is parked near the houses, where you will also find a spacesuit. After all, the atmosphere is not so friendly. Please note that the ponds have darker tones.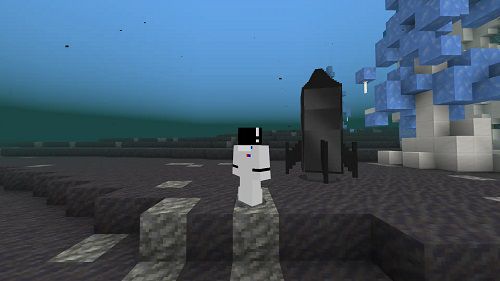 You will find another ship abandoned by alien creatures a little further. Go inside, everything is equipped and suitable for life. The bonus will be many chests with good loot.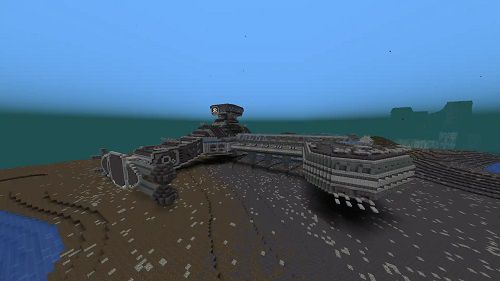 There is a satellite in the sky, there are several rooms inside. If you get there, you can inspect it from the inside.

Another building is the tower of alien beings. There is no one there, but you can admire her. She looks rather unusual.

On this map, you can expand your structures and buildings to expand the space.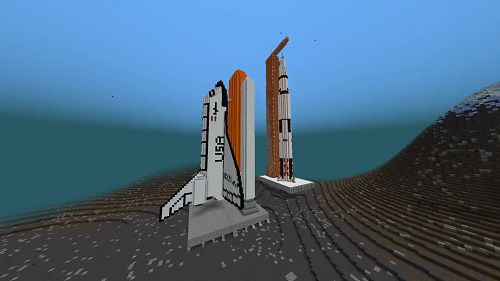 Minecraft Neptune Planet Map