Sky Wars for 20 Players Map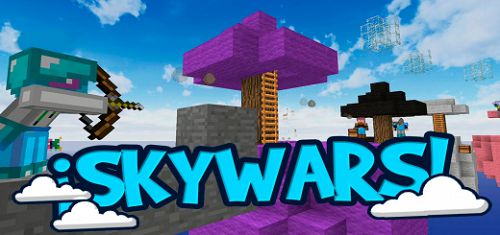 The Sky Wars for 20 Players map is a classic map in this genre, with a limited number of players. The goal is to be the only survivor in the world. You can use any strategy your actions are limitless.

Description

You and other players appear on a floating island in the sky. You need to develop, extract resources, build bases and so on, as well as defend and attack other players.

Look for chests with items that will help you defend or destroy your opponents. The last player standing will be the winner!

Screenshots:

Changes in the new version

• Optimized the gameplay.
• The lobby has been redesigned.
• Added more items to chests.
• Bugs fixed.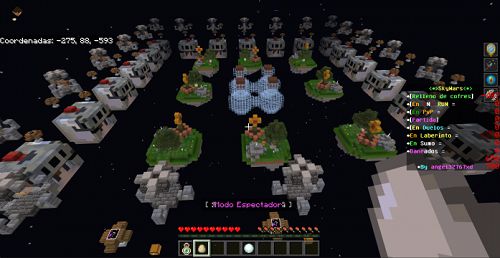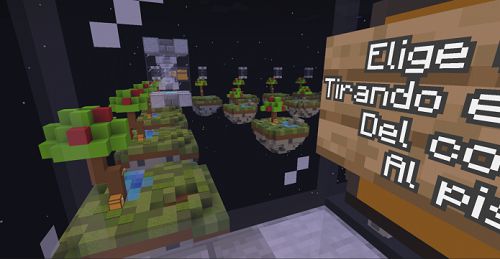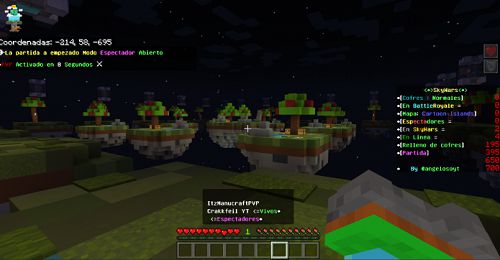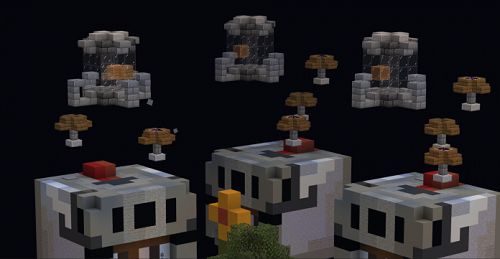 Sky Wars for 20 Players Map