Save Tommy 3 Map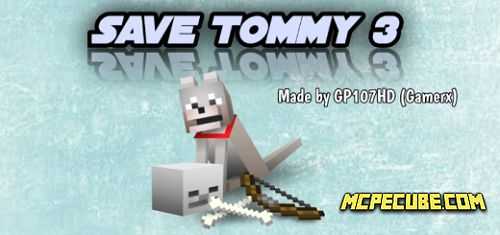 Save Tommy 3 is a map for Minecraft that will amaze players with unique and varied challenges. In this exciting adventure game, the main character will have to save his faithful dog, kidnapped by envious neighbors. An epic journey begins, and hours of thrilling challenges await.

Your goal is to bring a family friend back home, and for this you have to overcome various difficulties. Get ready for a series of thrilling challenges such as finding a hidden button, mastering parkour, solving intriguing mazes, daring downward jumps, encounters with hostile creatures, and more.

The journey will be long and demanding, but only through perseverance and the ability to overcome difficulties will you be able to pass through all the trials. Each obstacle overcome brings you closer to the release of your faithful little dog.

Embark on this exciting adventure full of incredible challenges and unexpected plot twists. Only the most skillful, and persistent players will be able to successfully complete all the tasks and return Tommy home, where his family is waiting for him.