Old Furniture Mod for Minecraft PE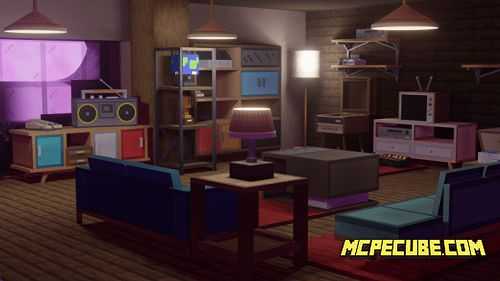 With the Old Furniture mod, your Minecraft PE interior can be transformed with a wealth of vintage elements. Now, you can elegantly furnish your rooms and infuse them with a captivating retro style.

This mod brings forth an assortment of items, including furniture, lighting fixtures, and more, allowing you to meticulously curate the perfect details for your interior design.

To unlock the full potential of this mod, be sure to enable all experimental and settings, ensuring that you can fully immerse yourself in its nostalgic charm.



Decor



For those with a penchant for vintage charm, this retro furniture mod promises a delightful experience. Upon selecting creative mode in Minecraft PE, a collection of exclusive items seamlessly appears in your inventory. With these essential components at hand, users can embark on crafting their own maps, each dedicated to a historical theme of their choosing.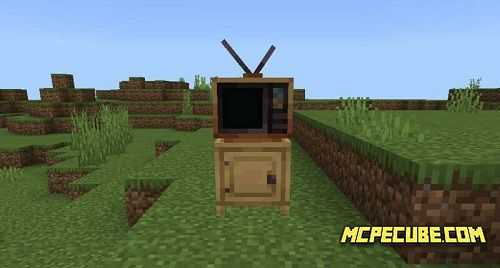 This approach empowers users to breathe life into atmospheric retro-style mansions and infuse them with distinctive decor, creating a nostalgic ambiance that beautifully echoes the past.



Umak Retro



For aficionados of antique allure, this vintage furniture mod is a heartfelt embrace. In the expansive world of Minecraft PE, this addon serves as a conduit for constructing interiors that exude an unconventional yet nostalgia-inducing ambiance. The developer's generosity shines through by granting players access to a delightful array of retro-style furnishings, encompassing everything from chairs and sofas to tables and lamps.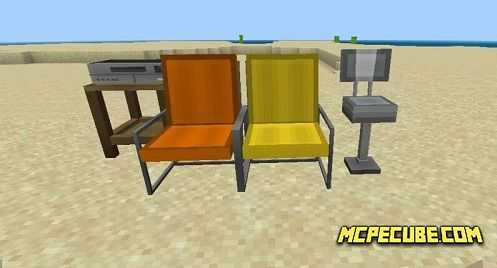 What adds an intriguing layer to this mod is its seamless integration with any maps players choose to explore, injecting a timeless charm into their adventures. Moreover, users are treated to a selection of historical artifacts, including phones and televisions, that elevate their retro-themed journey to new heights of authenticity and immersion.



Medieval Furniture



For Minecraft PE enthusiasts embarking on the quest to erect a medieval masterpiece, the old furniture mod emerges as an invaluable companion. It goes beyond merely supplying interior adornments, providing essential components for crafting an authentic exterior, complete with ornate signs and grand staircases.

This addon conceals a veritable treasure trove of 160 distinct blocks, making it a haven for antique aficionados and facilitating the creation of historically immersive environments that truly transport players to another era.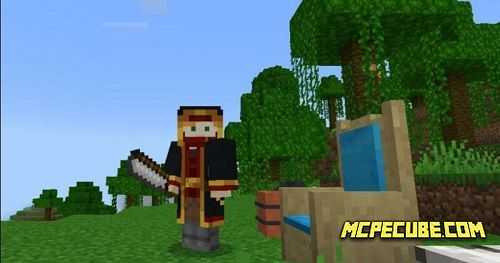 What adds an extra layer of fascination is the developer's extension of this temporal journey. Beyond furniture, this mod also ushers in weapons and armor, allowing players to don the mantle of gallant knights and enriching the medieval experience within Minecraft PE.
Old Furniture Mod for Minecraft PE