Jojo Mod for Minecraft PE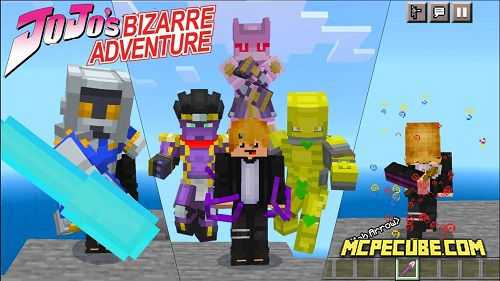 The cubic world is dangerous and with the Jojo mod you will get yourself excellent defenders with whom you will not be so scared. All new characters are presented in anime style and manga fans will be able to recognize many of the characters.

Each new mob will have different characteristics, someone dangerous and someone will be your allies. Get items and abilities and use it in your survival.



Jojo Stands



If you are tired of defending yourself from hostile mobs, then this mod is for you. Give a command to new mobs and they will take your side and help you in battle. Smooth animation and high-quality models will delight you.

Go to inventory in the armor section and there you will find new characters.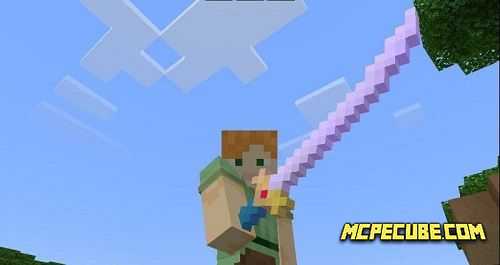 Activate experimental settings for correct work.

The mod can be used in PVP and multiplayer.

Use the meteor arrow to activate these creatures.
Depending on the strategy, use certain characters, as some are better in close combat, while others are better used for long-range attacks.

Use different commands to control.





Jojos Bizzare Adventure



This modification brings animated characters from the popular manga, each with unique superpowers. to call, use a special item - a disk. Hold it.

In total, the mod adds about ten different stands, each of which can replace a certain type of weapon. mobs need to be fed.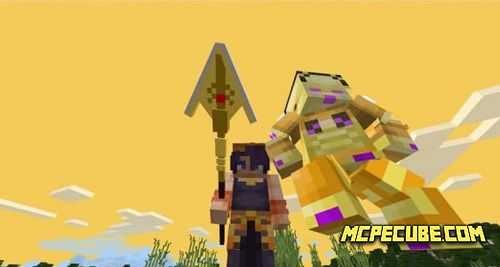 Stand Disc



Mod adds three dozen anime stands. requires experimental mode to work. Pod works in creative, so new items are in inventory.

Anime fans will have the opportunity to embody the images of their favorite characters using unique attacks, powerful weapons and even create their own enemies in the world of Minecraft PE.
Jojo Mod for Minecraft PE