Ellie Mod for Minecraft PE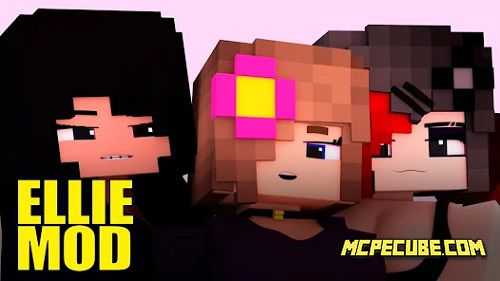 Get the Ellie Mod for Minecraft PE now: acquire a delightful companion capable of providing entertainment and companionship throughout your adventures and various endeavors.

About this addon

In Minecraft PE, an extensive spectrum of living entities graces the world, sorted into the categories of friendly or neutral and aggressive creatures, paving the way for engaging player interactions.

Some of these mobs can be won over and trained, evolving into steadfast comrades. Additionally, players can enjoy the riding feature, with horses and camels serving as ideal options. Ellie Mod introduces a unique twist to these relationships, fostering a more amicable and, at times, even romantic dynamic.

Girl

With this mod you will get more realistic mobs that look similar to different people. In particular, female individuals. Her aura exudes freedom and allure, evident in her attire and overall demeanor. Typically, this enchantress resides within an unconventional structure, resembling a chapel, scattered across the land in various locations.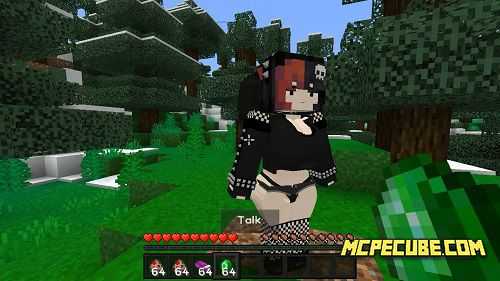 Unusual features

if you approach a girl and press a button, and then select a phrase, then the actions will develop in different ways. A girl can accept communication or call for it. But you can always give a gift to make her a little kinder.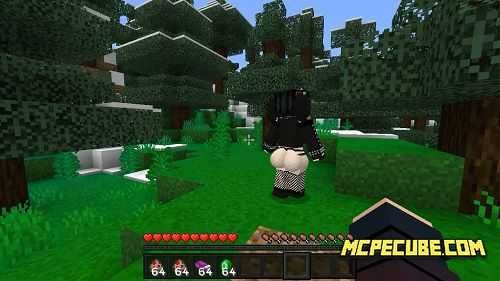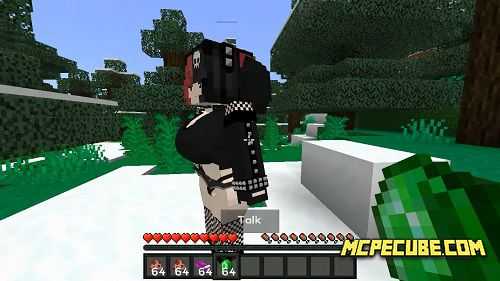 Ellie Mod for Minecraft PE