Ben 10 Omniverse Addon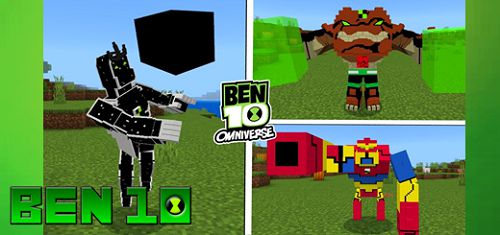 Discover the extraordinary potential of the Omnitrix within the Minecraft universe through the Ben 10 Omniverse addon! This remarkable addition seamlessly integrates the renowned Omnitrix from the series into your Minecraft gameplay, enabling you to metamorphose into your beloved extraterrestrial beings and wield their distinct powers.

For all mod functions to work, you need to enable experimental parameters.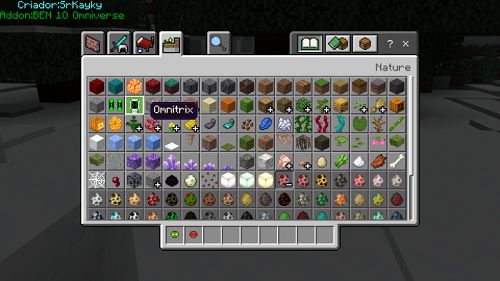 In order to change the characters, you need a special device called Omnitrix. It can be taken from creative equipment.

Next, choose who you want to turn into on this device and sneak up.

You can turn into 10 aliens.