Baldi (Baldi's Basics) 3D Add-on 1.20+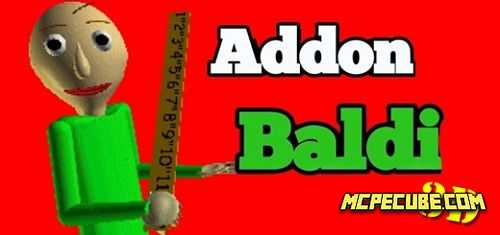 Prepare yourself for the most extraordinary educational adventure within the Minecraft realm! Allow us to introduce you to the Baldi Basics in Minecraft addon, a groundbreaking addition that welcomes the iconic yet somewhat formidable character, Baldi, from the renowned Baldi's Basics in Education and Learning, right into your Minecraft universe.

Brace yourself for an educational journey unlike any other, where learning and fun collide in the world of blocks and adventures!

Protective Against Mobs: Baldi is not just a dedicated educator; he's a vigilant protector in the world of Minecraft. His commitment extends beyond teaching, as he stands ready to shield you from the menacing denizens of this blocky realm. Baldi's watchful eye automatically zeroes in on hostile mobs, including those bothersome creepers, zombies, and skeletons.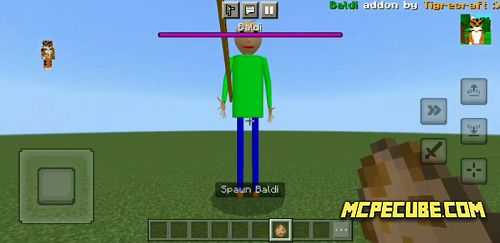 Witness his precision as he wields his trusty ruler to ensure the safety of your Minecraft universe!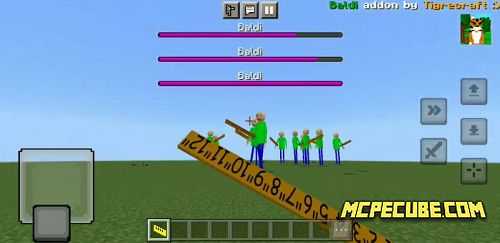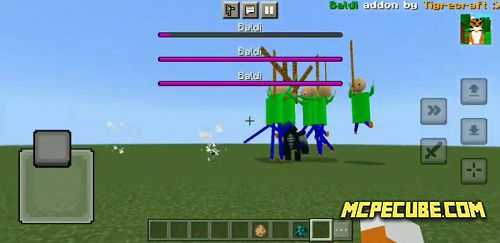 Spawn: Bringing Baldi into your Minecraft adventures is a breeze. Utilize spawn eggs or employ commands to summon him into your world.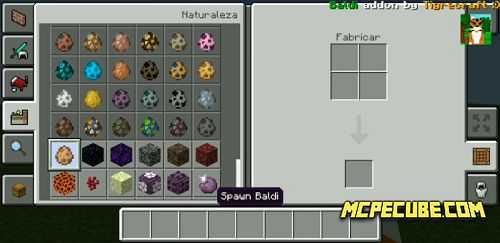 Whether you seek the assistance of a friendly mentor in your mob-battling endeavors or crave an extra layer of challenge during your journeys, Baldi is at your beck and call, ready to serve your needs.
Baldi (Baldi's Basics) 3D Add-on 1.20+