Soft Hats Add-on 1.20+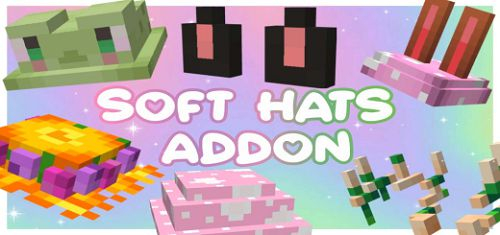 Elevate the aesthetic appeal of your Minecraft world with the introduction of the captivating Soft Hats addon. This remarkable expansion, ushers in a delightful assortment of new hats to enhance the visual charm of your Minecraft experience.

Whether you're an artistic builder or a hardcore survivor, this addon caters to both creative and survival gameplay modes.

For those in creative mode, simply navigate to the hats section of your inventory to access these charming headpieces. In survival mode, it's a tad more hands-on. Craft a needle, acquire a piece of fabric, and secure a top hat. Combine these elements with a chest to fashion a unique block.



When you craft it again, this block will bestow you with a randomized selection of hats, adding a touch of whimsy to your Minecraft adventures.



Take a peek at a selection of these enchanting hats in the images below: