Haunted Harvester Halloween Add-on 1.20+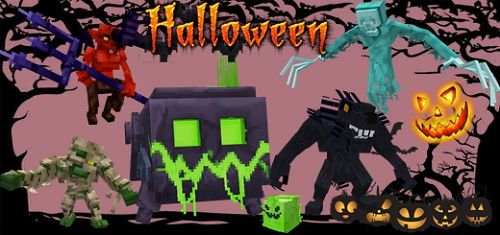 Download the Haunted Harvester Halloweenaddon and go into the exciting world of Minecraft full of horror! This spooky expansion of your favorite pixelated world brings the Halloween spirit to life with a variety of fresh and terrifying creatures and spooky elements.

About this Add-on:

Immerse yourself in the essence of Halloween like never before with the Haunted Harvester Halloween addon, and brace yourself for a Minecraft adventure that promises to send shudders coursing through your veins. It's essential to note that all these ghastly entities harbor a hostile disposition towards both players and other creatures.

The list of chilling inhabitants includes 5 new mobs, including ghosts, Werewolves, demons and mummies, and of course frightening monsters.

So how do you lure in these ghostly foes? It's simple: use mysterious spawn eggs to bring them to life.


Haunted Harvester Halloween Add-on 1.20+