White Pumpkin Add-on 1.16/1.15+

Have you ever played Minecraft Story Mode? If so, then you probably know the plot of the game and all the characters who took part in this exciting and dangerous adventure, if not, this is an episodic computer game that was created jointly with the American company Telltale Games. This game has a unique and original storyline that takes place in the world of Minecraft. In general, the game consists of five episodes, but due to the bankruptcy of Telltale Games, the continuation of the development of the storyline was stopped.

Players who have experience playing with Minecraft Story Mode can remember such a hostile and dangerous character like Pumpkinhead! This is a hostile and mysterious character in the game who kills other characters to get an enchanted flint in order to get out of the mysterious world in which he lived. Using the new addon, players can add the head (mask) of this character to their Minecraft world, namely a simple white pumpkin and a carved white pumpkin.

Below you can see crafting recipes on how to get new items in your Minecraft world: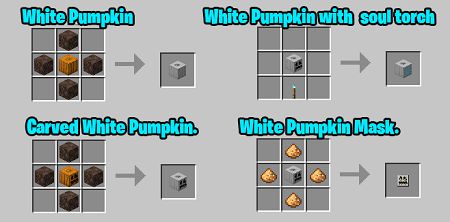 Also, players can get another type of carved pumpkin that will emit a little light, namely by adding a soul torch.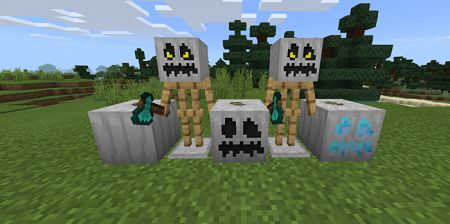 After the player has crafted a white carved pumpkin mask for the Pumpkinhead character, he can place it on his armor rack or place it in the helmet armor set.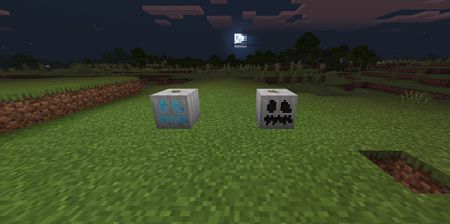 Don't forget to activate the Experimental game mode!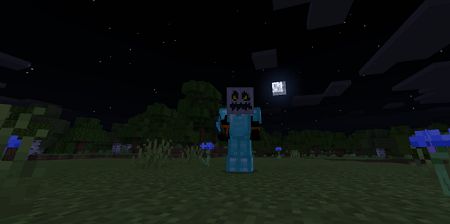 White Pumpkin Add-on 1.16/1.15+