More Mob Variants Add-on 1.16+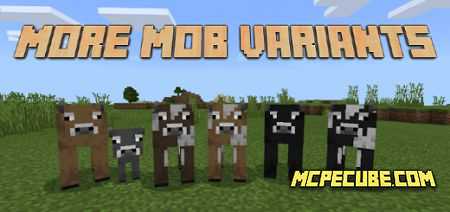 Would you like to change the certain skin of mobs in your world? If yes, then we present to you a new addon that adds more than ten types of cows to your world, each of which has a unique appearance. Most often we see ordinary and no matter how offensive it sounds, but boring cows, since they all, like horses, look the same, a new addon will fix this. This
addon
adds more than ten new cow skins to the Minecraft world. Today you can add only different cows, but in the future, other animals will be available in this addon.
In general, in the game, you can see sixteen different cows that spawn naturally in the Minecraft world. The behavior of these cows is the same as that of simple cows familiar to all of us, only their appearance changes, it becomes more diverse.
Players can also breed any cow and the most interesting thing is that the baby cow will look like a father or mother.
And here's how they will look in the Minecraft world: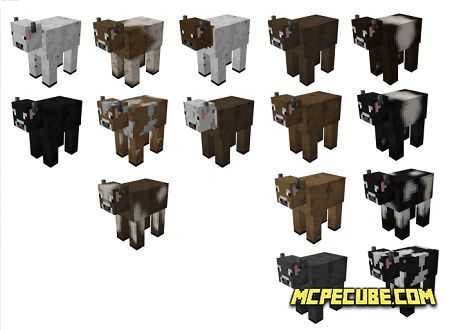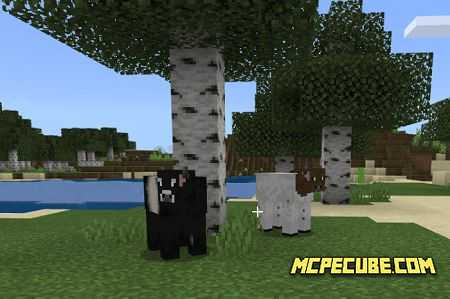 Below you can see all the new skins, including the old skin, that will spawn in your Minecraft world.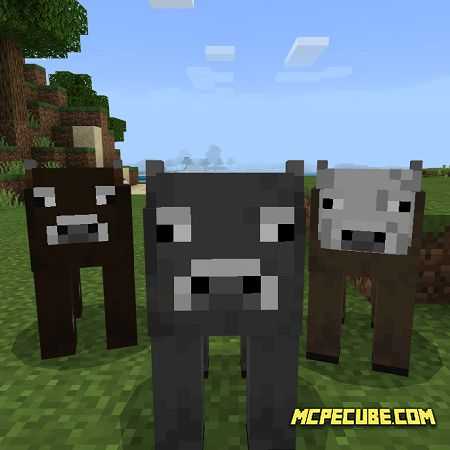 More Mob Variants Add-on 1.16+